COVID-19 Response and News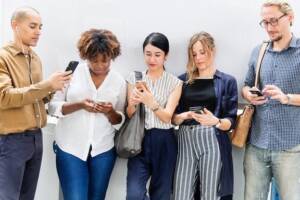 Please see below for the latest news regarding our COVID-19 Response.
August 31st, 2020
We are happy to announce that onsite visits from our Loss Prevention and Claims teams have restarted following our pandemic pause. To continue prioritizing the safety of everyone, we have put in place essential measures to help protect your health and that of our employees. You will be contacted prior to visits and we look forward to serving you safely and responsibly.
The New Minas, NS sales and service office continues to be open. At this time, we will not be accepting walk-ins and we encourage policyholders to give us a call. We can assist you over the phone, virtually and with in-person appointments.
Berwick, NS employees will continue to primarily work remotely until further notice and they can be reached over the phone.
Payments on your policy can be made on our website or through your banking financial institution.
We will continue to keep you updated on changes as we all work together in keeping our communities safe.
May 26, 2020
Loss Prevention Activities are still underway.
Due to COVID-19, our Loss Prevention Technicians are temporarily not completing onsite Safety Assessments. If you are newly insured with Kings Mutual, you will be receiving a call from one of our Loss Prevention Technicians. The Technician will be asking general questions about your home and asking for photos of the dwelling, outbuilding(s), wood stoves, and oil tank, if possible. An onsite Safety Assessment will still be completed when restrictions have been removed. Your participation is greatly appreciated and thank you for your continued support.
March 17, 2020

With over 115 years of experience servicing our policyholders, we recognize the importance of continuing to serve you reliably and safely during the Coronavirus (COVID- 19) pandemic. Read more.
March 17, 2020
With the recent situation of the COVID-19 concern, we have closed our offices to walk in traffic. Read more