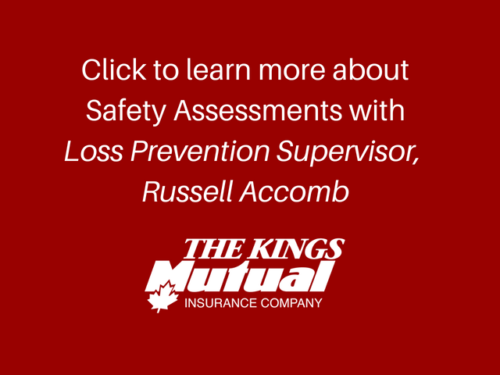 ---
Insurance provides coverage when the worst happens – but what if your insurance also reduced the risk of loss? That's the question driving Kings Mutual's loss prevention assessments.

Each property insured by Kings Mutual Insurance receives a FREE Safety Assessment. They are designed to assist in keeping your property safe. Our knowledgeable team will reduce the chances that you'll ever suffer a loss. Let the experienced team help you to protect your home, farm and family.
For additional questions on these safety assessments, contact us directly and Meet Your Loss Prevention Team below!