Dana Maxim - Underwriting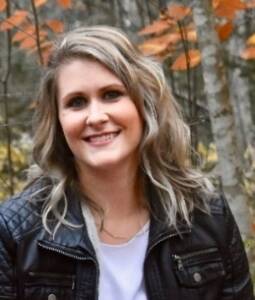 Dana joined the Kings Mutual Underwriting group in March 2020, just two weeks before the office shut down as a result of the COVID-19 pandemic. "Not the easiest way to start a new job. I was supposed to be working in the office with the team, but now we are all remote," explains Dana.

She is used to working from home, as her most recent position working in economic development helping small business owners find new owners was solely a remote position. "I am comfortable working from home, it's familiar territory for me," she said, and loves that she can run upstairs to see her family at lunchtime. "I do miss the interaction with other people," Dana says. She is excited about moving back to the office in the future.
Dana previously worked in insurance on short term disability and life insurance claims. Her Bachelor's of Science in Kinesiology (BscK) from Dalhousie University was helpful to her in that position. Now she is applying the skills she learned to her new job at Kings.
Dana says that she loves her new position. "It provides me with a wonderful opportunity to continue to learn. There are always little puzzles to solve." It's a really cohesive group to work with and there is always someone willing to help and answer any questions she may have. Even though the team has been working apart, they have made an effort to get to know one another through virtual social meetings. "It's a wonderful team environment," says Dana, "and we have been able to learn a lot about each other."
Dana and her husband Chris have lived in Aylesford for five and half years. They moved back from Ontario just after their son was born. "My husband is in the military and we knew Nova Scotia was where we wanted to be," she explained. They asked to be stationed in Greenwood and were very happy to get the posting. They now have also added to their family, a baby boy was born 18 months ago.
A busy, young family, the Maxim's love living in the country. "Having a larger property and wonderful neighbours makes living here very special," she says. While the majority of Dana's free time is spent with her husband and children, Dana tries to also find the time to play soccer and hockey and work out daily.
--