Community First – 2020 Donations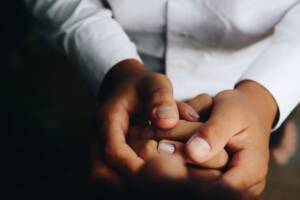 The Kings Mutual Insurance Company continues to be a dedicated community member and partner by supporting community organizations where our employees, brokers and policyholders live and work.
For 2020, we have partnered with our re-insurer, Farm Mutual Re to provide financial support focused on two key areas, mental health and food banks. We are proud to announce that in partnership with Farm Mutual Re, we have donated $20,500 each to Feed Nova Scotia and the Mental Health Foundation of Nova Scotia. We believe that giving to these community-based organizations will provide support to those Nova Scotians who are in need and help to strengthen the communities around us.
"This year, more than ever, we have seen the impact that COVID-19 has had on the mental health and food security of Nova Scotians. That's why we felt it was important to provide financial support in these areas," said Cara Cameron, President and CEO of Kings Mutual.
In addition, The Kings Mutual Insurance Company also provided financial support to the Annapolis Valley Farmland Trust, Open Arms, and the Victorian Order of Nurses Lunenburg Division.
"We value the time and effort of all the employees and volunteers of these organizations and are happy to support their hard work in these areas," said Cara Cameron.
Neighbour Helping Neighbour is a core philosophy at Kings Mutual and is evidenced by our financial donations and contributions. Over the last 15 years we have provided more than $2 million to community and non-profit organizations throughout Nova Scotia.
Truly Neighbour Helping Neighbour
| | | |
| --- | --- | --- |
| Annapolis Valley Farmland Trust | | 10,000.00 |
| Open Arms | | 1,000.00 |
| VON Lunenburg | | 6,000.00 |
| Feed Nova Scotia | FARM MUTUAL RE - IN PARTNERSHIP WITH | 20,500.00 |
| Mental Health Foundation of Nova Scotia | FARM MUTUAL RE - IN PARTNERSHIP WITH | 20,500.00 |