It's Spring in the Neighbourhood! Helping to ensure your real estate clients are protected.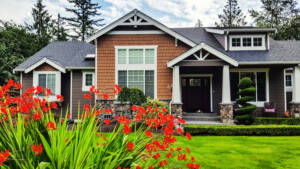 It's Spring and a very busy time in real estate in Nova Scotia. As a realtor, you have spent hours combing listings and showing homes to your client to find them a home that meets their needs. After much deliberation, your client has made a decision. They have finally chosen their forever home! At The Kings Mutual Insurance Company, we believe you can help to ensure your client has the insurance protection they need!
A new home is, in many cases, the single most valuable investment that people make. Make sure that your clients' home and assets are protected with a home insurance policy from Kings Mutual.
The Kings Mutual Insurance Company has been protecting Nova Scotia home owners for more than 100 years. Policyholders are owners of the Company and receive rebates on their polices based on company performance. Since 1987, Kings Mutual has provided more than $16 million in rebates back to its policyholders.
As a local business, Kings Mutual employees and associates live and work in the communities where you live. We support local community-based organizations through donations, helping to strengthen communities, we are truly your "Neighbour Helping Neighbour".
We hope that potential homeowners contact us about home insurance before their sale is finalized. We've made it easy for your clients to get the insurance coverage they need. Just visit our web site at www.kingsmutual.ns.ca to get a free, online quote for home insurance.

Cara Cameron, CPA, CA, FCIP
The Kings Mutual Insurance Company
President & CEO