Insurance that pays!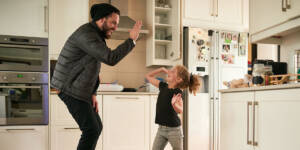 We send you a cheque, no seriously we send you a cheque!

Not many products or services you purchase make that promise. At The Kings Mutual Insurance Company, policyholders are owners and are entitled to insurance premium rebates based on the company's yearly financial performance.
Since 1987, we've rebated over 16.4 million dollars, or nearly 10% of premiums!
How does it work?
Each year, as the company earns a profit, a portion of policyholders' premiums are provided back to them in the form of a rebate. A cheque is mailed to each policyholder based on the Company's financial success; 50% pre-tax income up to 10% of premiums!
Loss Prevention Program contributes to overall success
Each property insured by Kings Mutual receives a free safety assessment designed to help mitigate losses and keep you and your family safe. Our Loss Prevention team works hard to reduce the chances that you will suffer a loss.
Your support of this program provides rebate opportunities to policyholders.
The Mutual Advantage
In addition to insurance premium rebates, Kings Mutual has been able to provide financial support in the way of donations to many community-based organizations throughout Nova Scotia.
The rebate and loss prevention program support our vision.
Inspiring our neighbours to keep their families, homes and businesses safe. Innovating today to protect for tomorrow.
If you have any questions about The Kings Mutual Insurance Company rebates, or mutual insurance, give us a call, 1.902.538.3187. Our team is waiting for your call.
Neighbour Helping Neighbour