We're now on Social Media.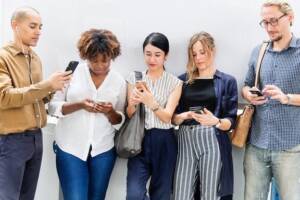 We invite you to connect with us on social media. Beginning October 5th, The Kings Mutual Insurance Company will launch Facebook, Twitter and LinkedIn pages where we will share community events, company notices and insurance information and tips for you and our policyholders.
We are a neighbour in your community and as such, truly believe in the philosophy of Neighbour Helping Neighbour. We will continue this community support and involvement through our social media, by providing helpful information and sound advice from our team of loss prevention specialists and claims adjusters.
Take a minute to visit our new pages and click "Like" or "Follow" to stay up to date with all the news from Kings Mutual. Feel free to like, comment, share or ask questions about any of the content you see.
Let's get the conversation started!
FACEBOOK: https://www.facebook.com/kingsmutualinsurance/
TWITTER: https://twitter.com/kingsmutual
LINKEDIN: https://www.linkedin.com/company/the-kings-mutual-insurance-company/
INSTAGRAM: https://www.instagram.com/kingsmutual/